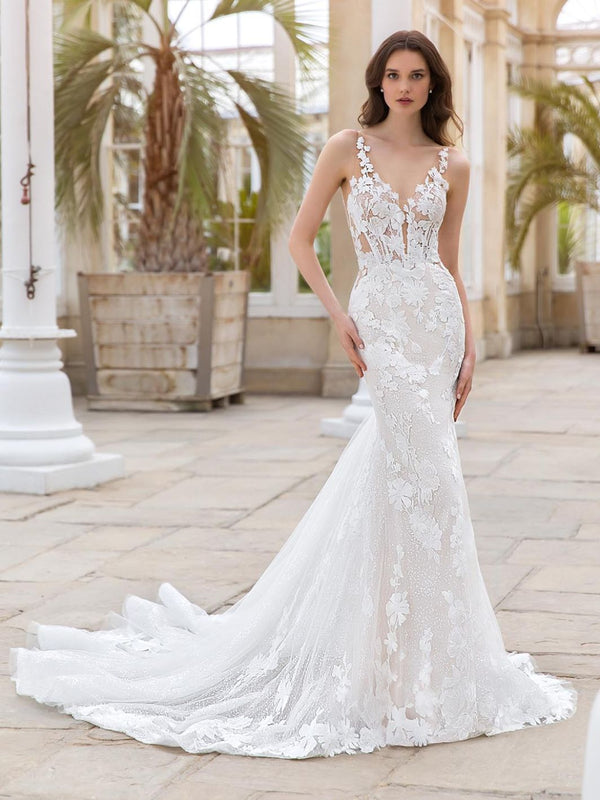 About Enzoani
The design team behind Enzoani's collections is led by the award-winning master designer Kang Chun Lin, a graduate of the London College of Fashion, who brings an avant garde inspiration to a timeless design aesthetic.    Constantly evolving and pushing the design team to produce gowns that fit perfectly, utilize the latest and quality and construction most premium materials available, and will make each bride feel more beautiful. Enzoani sources the highest grade fabrics and Swarovski crystals.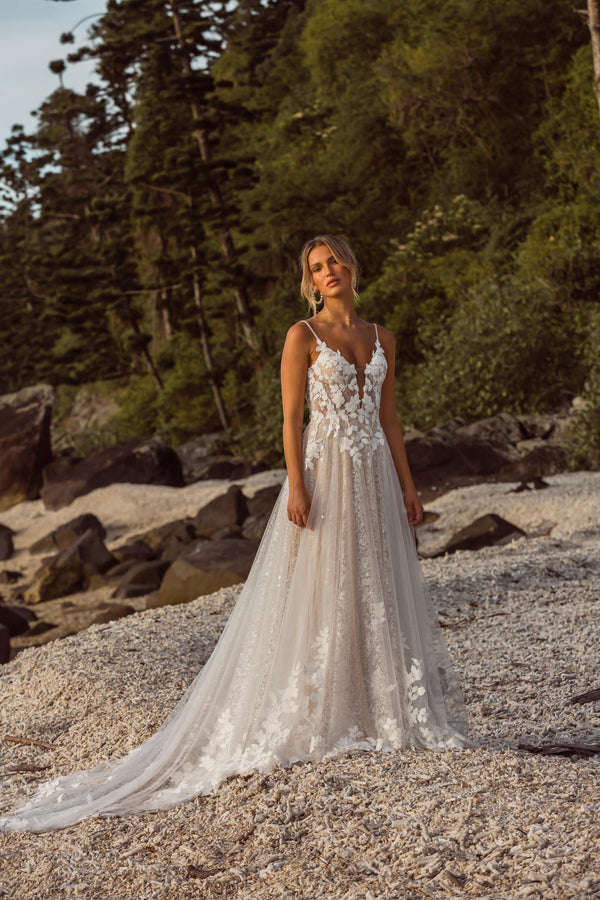 About Madi Lane Bridal
Madi Lane gowns are both aspirational, exclusive pieces that look, feel and read modern contemporary couture. Each and every Madi Lane creation features delicate appliqué and embellishments, artfully placed on high quality fabrics and polished in every detail. With personality and personalization in mind, each gown embodies a fierce femininity, fitting individual body as well as it does the individual spirit.
About Mori Lee
"Mori lee dresses are one part whimsical, two parts unique, and always magical! Like the bustling streets of New York City that are home to our design studio, our dresses are ever evolving, blending the latest trends with an iconic elegance that truly transcends time." – MADELINE GARDNER
About Stella York
What makes Stella York continue to stand out in the world of bridal is their unique attention to detail and quality of fit in each silhouette—giving every bride, no matter their size or their budget, a truly designer experience at a fraction of the cost. Always on-trend and featuring the latest fashion-forward details seen on runways across the world–from head-to-toe glittering fabrics to glamorous simplicity–Stella York always helps brides achieve their ultimate wedding day look.